You probably love your okra fried as a comfort food. I cook it with beef stew and eat it with white rice. But did you know that you can also use it on your hair? Okra is not only for eating. It contains nutrients that can promote hair health. I have a quick DIY Okra moisturizer for you. It can be used as a moisturizer or as a gel. I used Okra rinse back home when I was a teenager, but what pushed me to use it again is the fact that my daughter is allergic to wheat, and most conditioners have wheat grass in them. This is an efficient and affordable way to get her hair moisturized without compromising her health.
Okra Nutrition (roughly half a cup of cooked Okra contains)
* Calories = 15
* Dietary Fiber = 2 grams
* Protein = 1.5 grams
* Carbohydrates = 5.8 grams
* Vitamin A = 460 IU
* Vitamin C = 13 mg
* Folic acid = 36.5 micrograms
* Calcium = 50 mg
* Iron = 0.4 mg
* Potassium = 256 mg
* Magnesium = 46 mg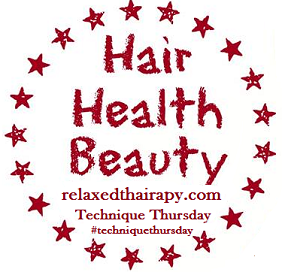 You can boil the okra if you want, but you will get a green-ish color when you boil it, and I don't like that. I also think you get more out of it when you let it soak in plain water overnight. I recommend keeping it in the fridge before straining it. You can add tea tree oil for preservation, coconut oil, or any oil that that easily penetrates the hair. How much water you add depends on the amount of hold that you want. Add less water if you want a thicker consistency.
3 ways you can use Okra on your hair
As a rinse:

Soak 4-6 okras in two cups of water the night before you wash your hair. Separate the Okras from the water, and use the water to rinse your hair after rinsing your conditioner out. Let your hair air dry, and proceed with your leave-ins.

As a moisturizer: Use any remaining Okra moisturizer you have in your fridge, Apply it to your hair, followed by the oil of your choice, and add a creamy leave-in as needed.
As a gel: Make sure you have the thickest consistency possible by cutting the okras in half and soak them overnight in the fridge. Don't forget to use a strainer to separate the okra/seeds from the gel. Just add the gel to your hair, add a little bit of coconut oil, and twist. You will have the best twist-out possible. It may not last as long as regular gels, but it will give you at least a day or two.
Have you used this supper food on your hair before?