Happy Thursday Everyone!
Today we are talking about the importance of deep conditioning your hair and how to make your deep conditioner last.
Africa's Best Organics Hair Mayonnaise
is used by many women in the natural hair community. It is also used by women who are relaxed (chemically treated hair). It works wonders and it is affordable. It is my go to deep conditioner because it is infused with lots of herbal ingredients that my hair likes. So, to make my deep conditioner last a little longer, I add
Avocado and honey to it.
Deep conditioning your hair is something that you should do on a regular basis. Don't think that just because your hair is already healthy, you don't need it. When done well, a deep conditioning treatment can stop breakage, prevent split ends, improve elasticity and poor porosity.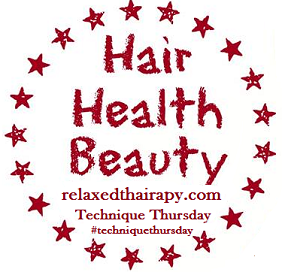 Avocado
contains proteins and vitamins, including A,D, E and B6. It also contains folic acid magnesium, copper, amino acids, and iron. All these ingredients help with both hair growth and nourishment. It is food for my hair!
Honey
is an anti-bacterial, which also attracts moisture. It contains vitamins and minerals. I use it to tame the extra protein in both the conditioner and the avocado because my hair is highly sensitive to protein. A light protein treatment is okay, but too much leaves my hair dry and prone to breakage.
How I mix it: I scoop out the avocado (half) and add two tablespoons of honey to it. I blend the mixture before adding the desired amount of my deep conditioner. The measurements really depend on how long or how dry your hair is. I usually apply it after my hair is shampooed.
Do you have a technique that you would like to share? Click on the button above to add your link, old or new!
This is a perfect blend for protein/moisture balance.